The Madchester Music Map creater JSWillis has done it again with her 'We Are Northern' Map design.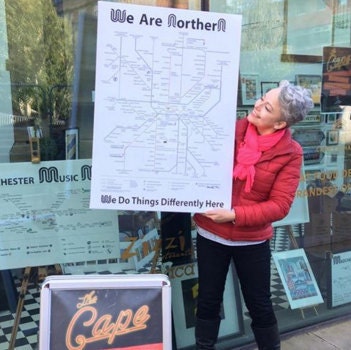 Sue's design was inspired by the famous Tony Wilson quote "This is Manchester, we do things differently here."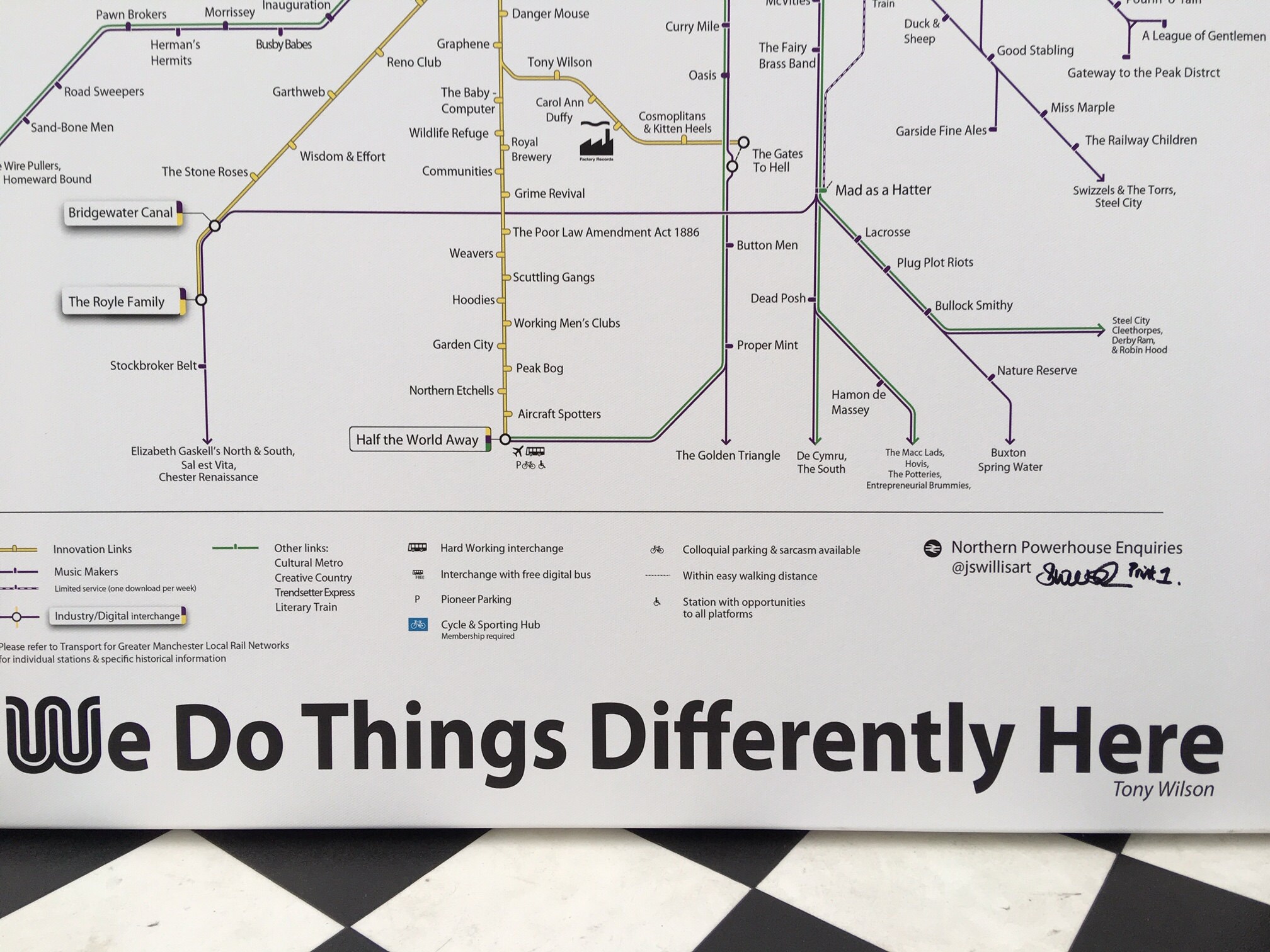 Sue uses the Greater Manchester Rail link map and has replaced each station with an historical fact, a cultural trait or a famous person from the industrial past to our creative present.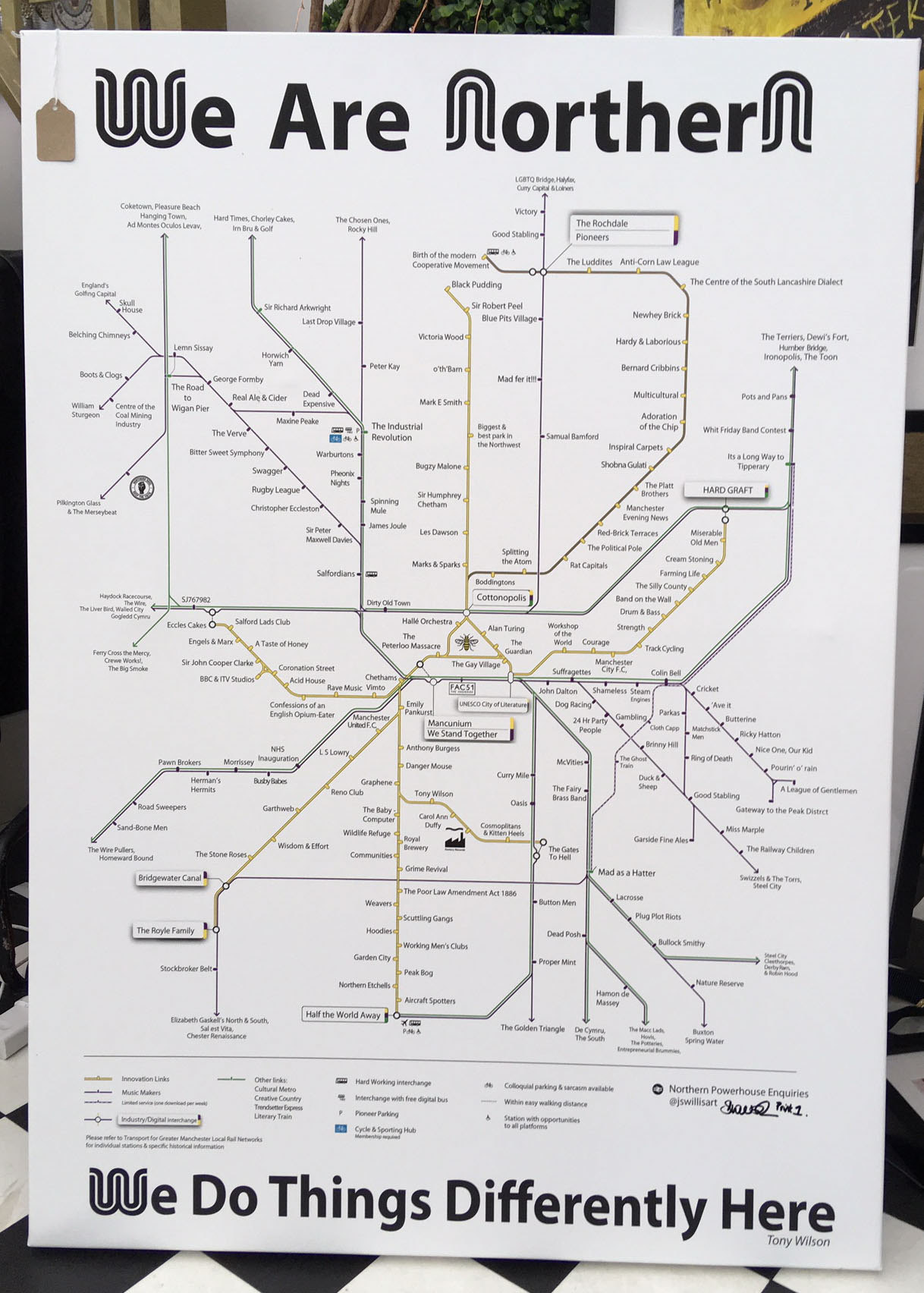 This is the essence of being Northern inventive, pioneering, hard-working and continually looking to the future and thriving.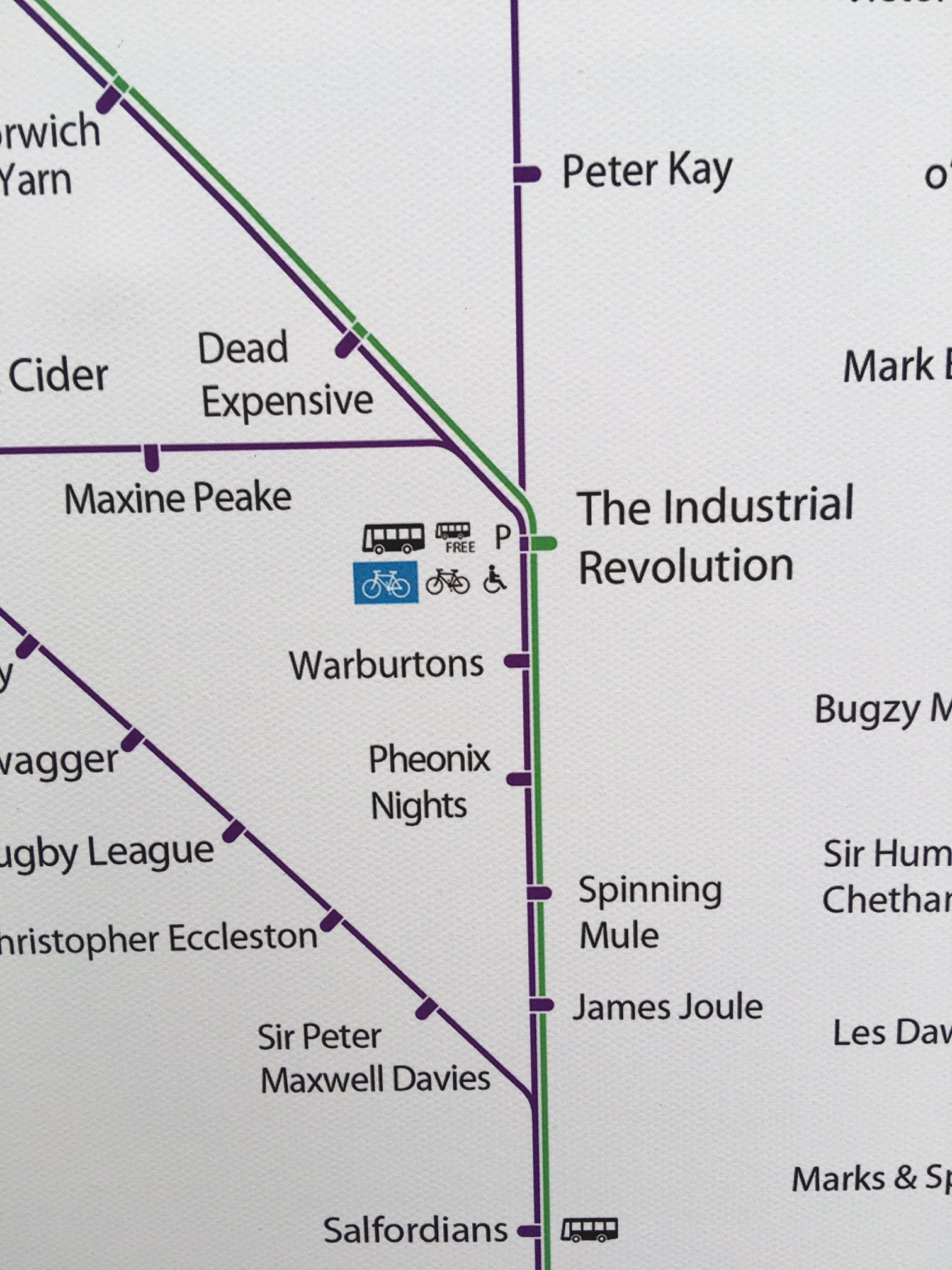 Theres everything and everyone from Black Pudding, Pheonix Nights, Ls Lowry, Victoria Wood, Peter Kay, Maxine Peake on it. This is a unique design concept. Available online in A4 format but is available in A3 and A1 through the galleries or if you contact us directly we can produced to any size if requested.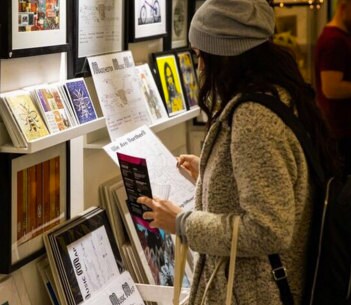 You can see it for yourself at the Northern Quarter Gallery here at Afflecks floor 2 or down at The Cape Gallery at the Cornexchage! Who or what do you think should be added to the map? We want your ideas the winning ones will get put on the 2nd print design!