We are very lucky to have SLScott at the Northern Quarter Gallery. Nq artist Slscott has been with the gallery since it launched in July 2017. Her stunning Manchester Skylines are a always really popular. This is Sue's latest work and is a new take on her previous Manchester skylines style.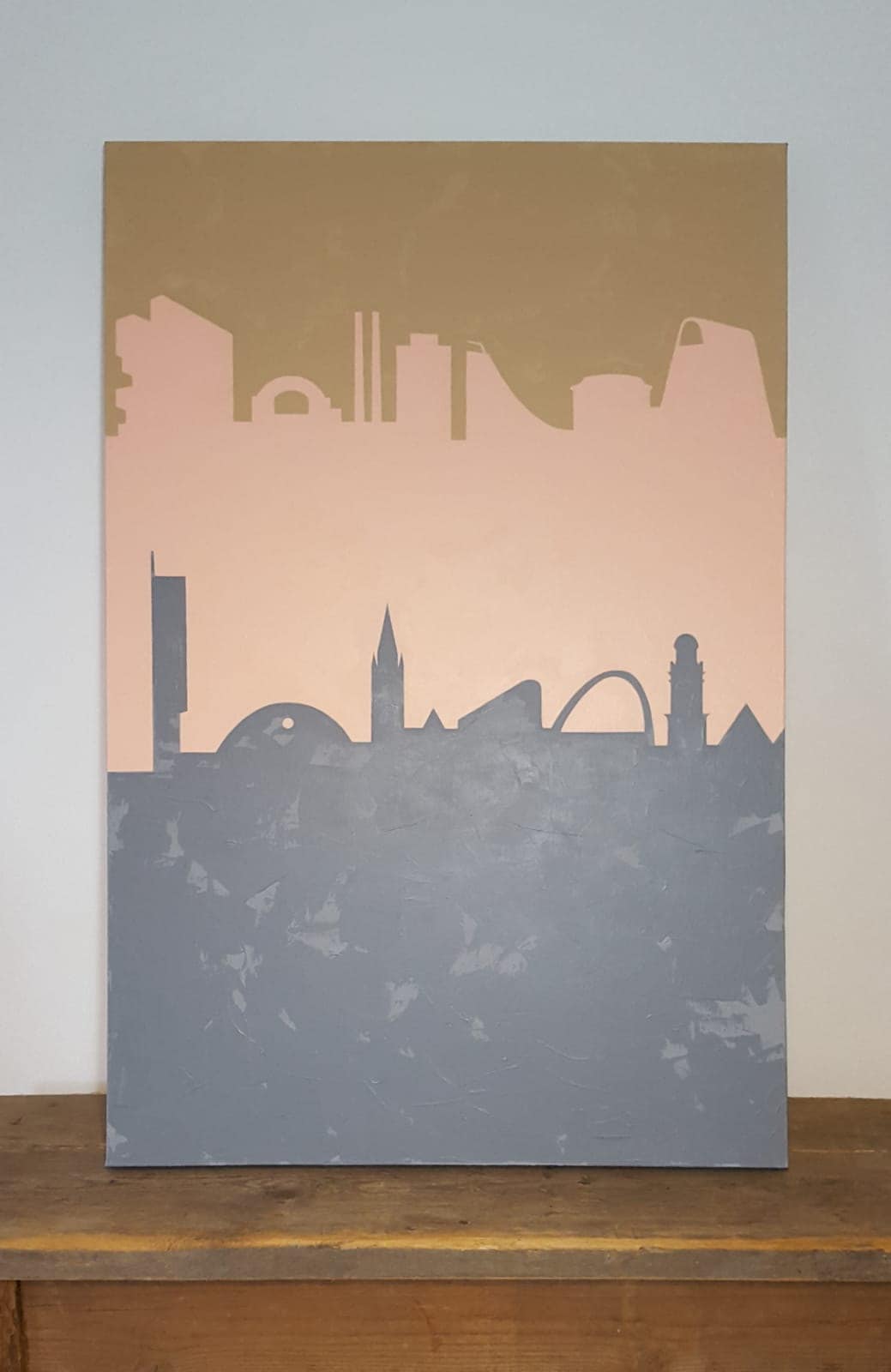 These paintings enable Sue to free up her style a little by creating texture with a palette knife on the surface of the canvas. She has also chosen to paint most of them on a long shape, in a verticle position. This gives her room to create several vistas in one piece.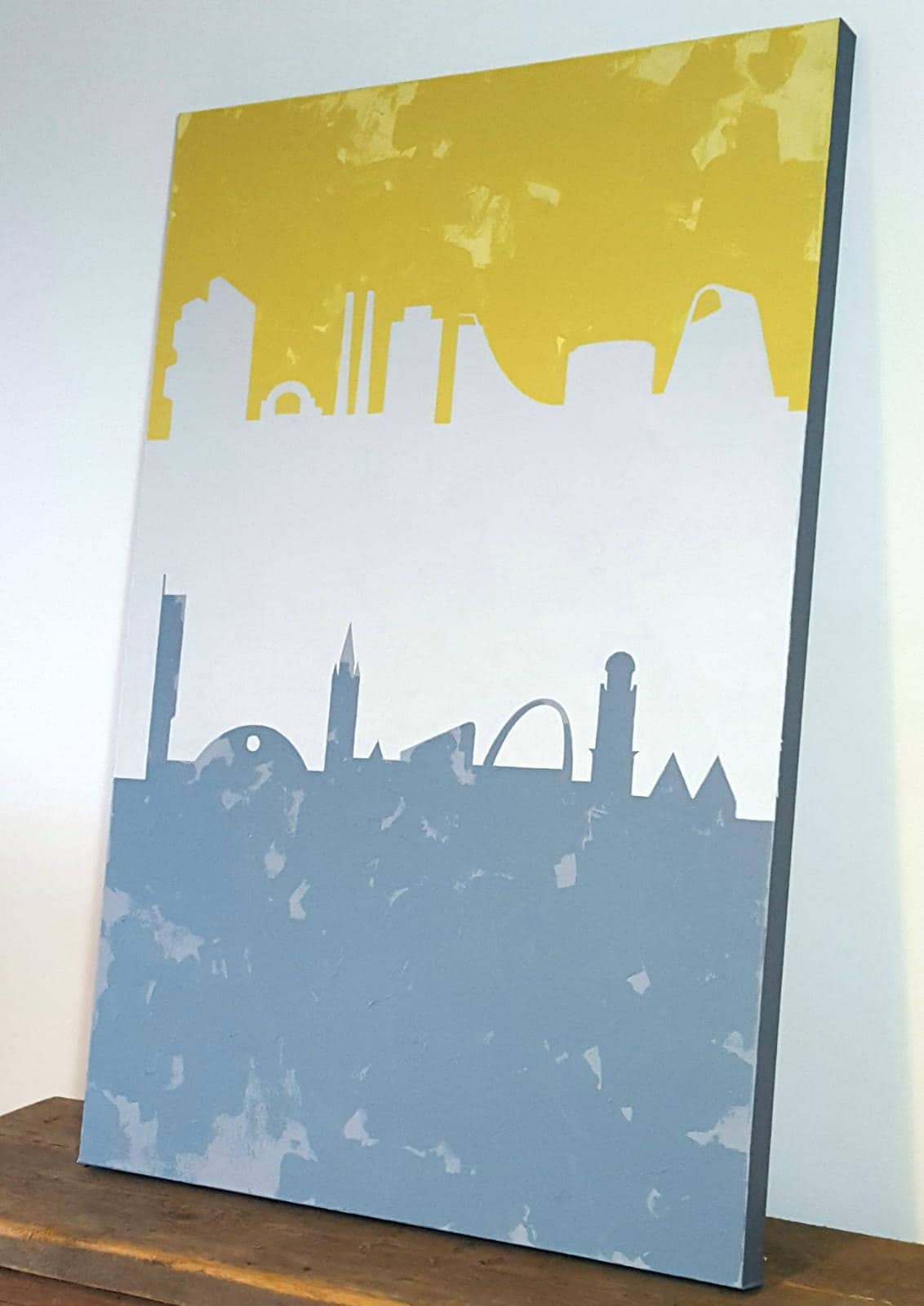 Recent trips up to Scotland and the Lakes have inspired her to look at the colours of nature and bring them into her work.  The colour choices for these canvases are natural earthy tones - stone, slate, bleached wood and warm greens.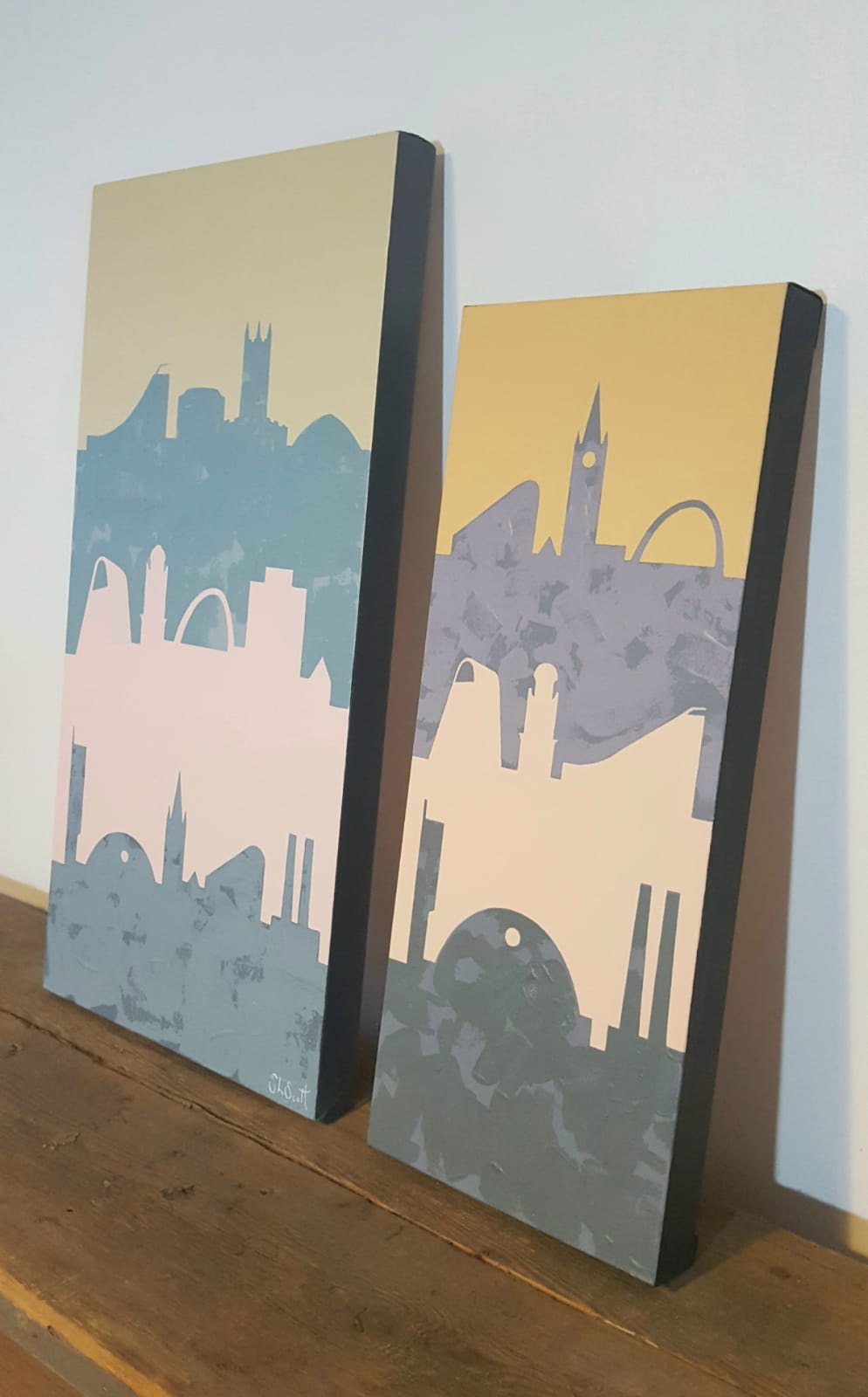 Each section containing a colour which complements the the rest of the painting. They can also be painted to match any colour scheme to complement a room.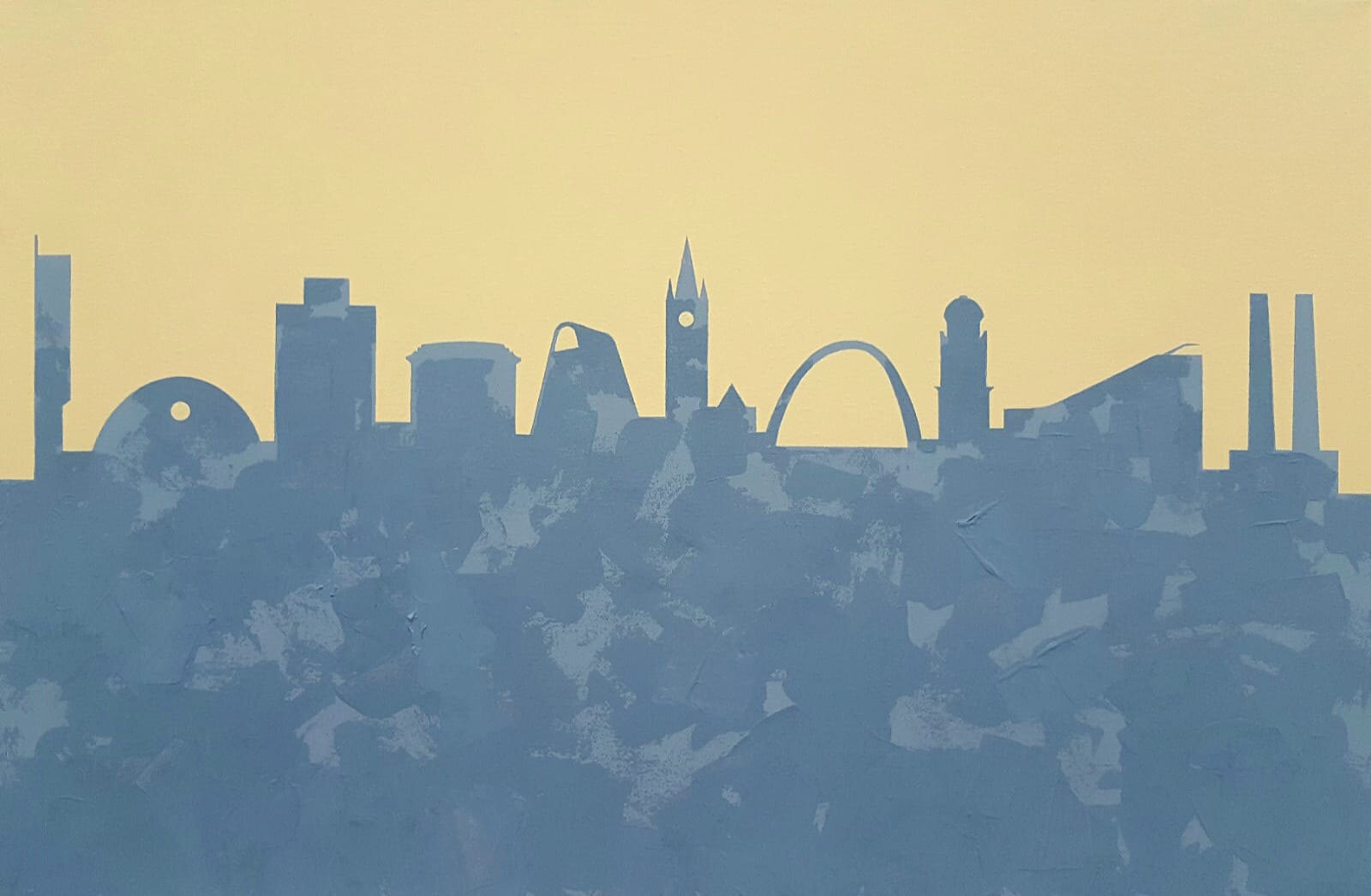 If you would like your own SLScott original just drop us an email or pop into the galleries. Like all the NQ creative team if you are looking for something unique and personalised this can be created. Im sure you will love these as much as I do.