Back in November we ran a competition as part of the Afflecks #Afflecksafterdark a rather special VIP event, when the iconic building opened its doors after the usual closing time. The Nq Gallery held a competition to be in for a chance to win a commission  of your very own 'Manchester Bee' inspired artwork by one of our resident artists, CJTaylord Art.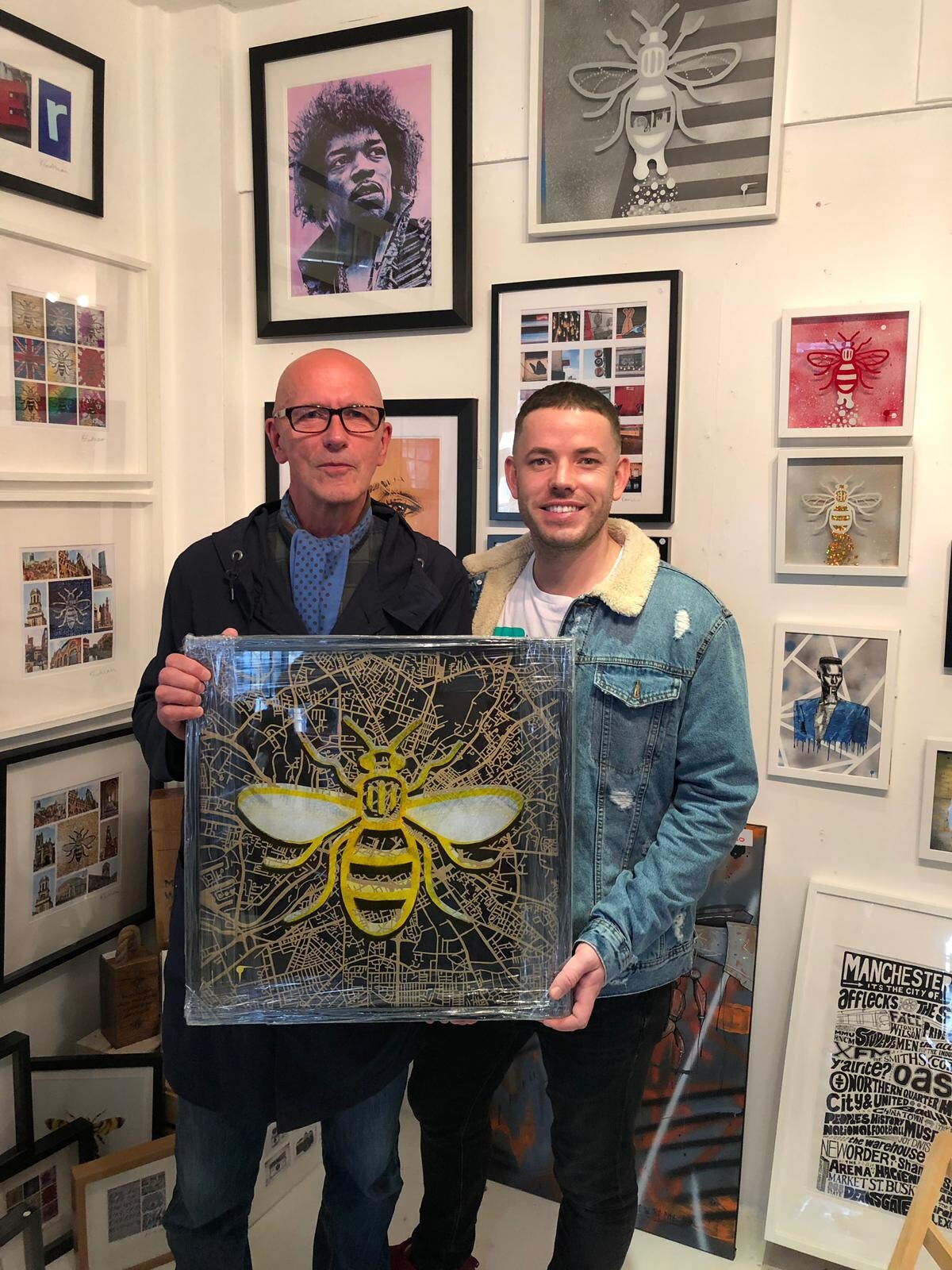 The first winner was Mr Peeps (pictured above with Christian - CJTaylord Art), who wanted Christian to design something which incorporates the Iconic bee with a map of Manchester.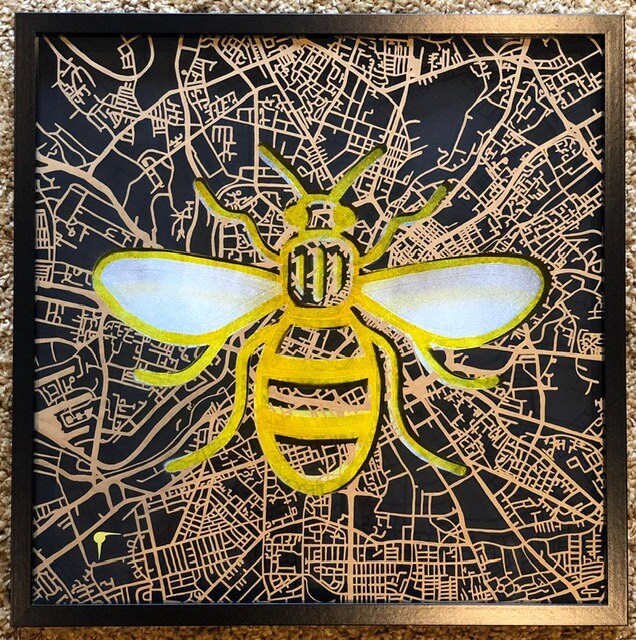 This multiple layered design incorporates Christians trade mark glass painting with stencil spray on the backboard for an extra dimension!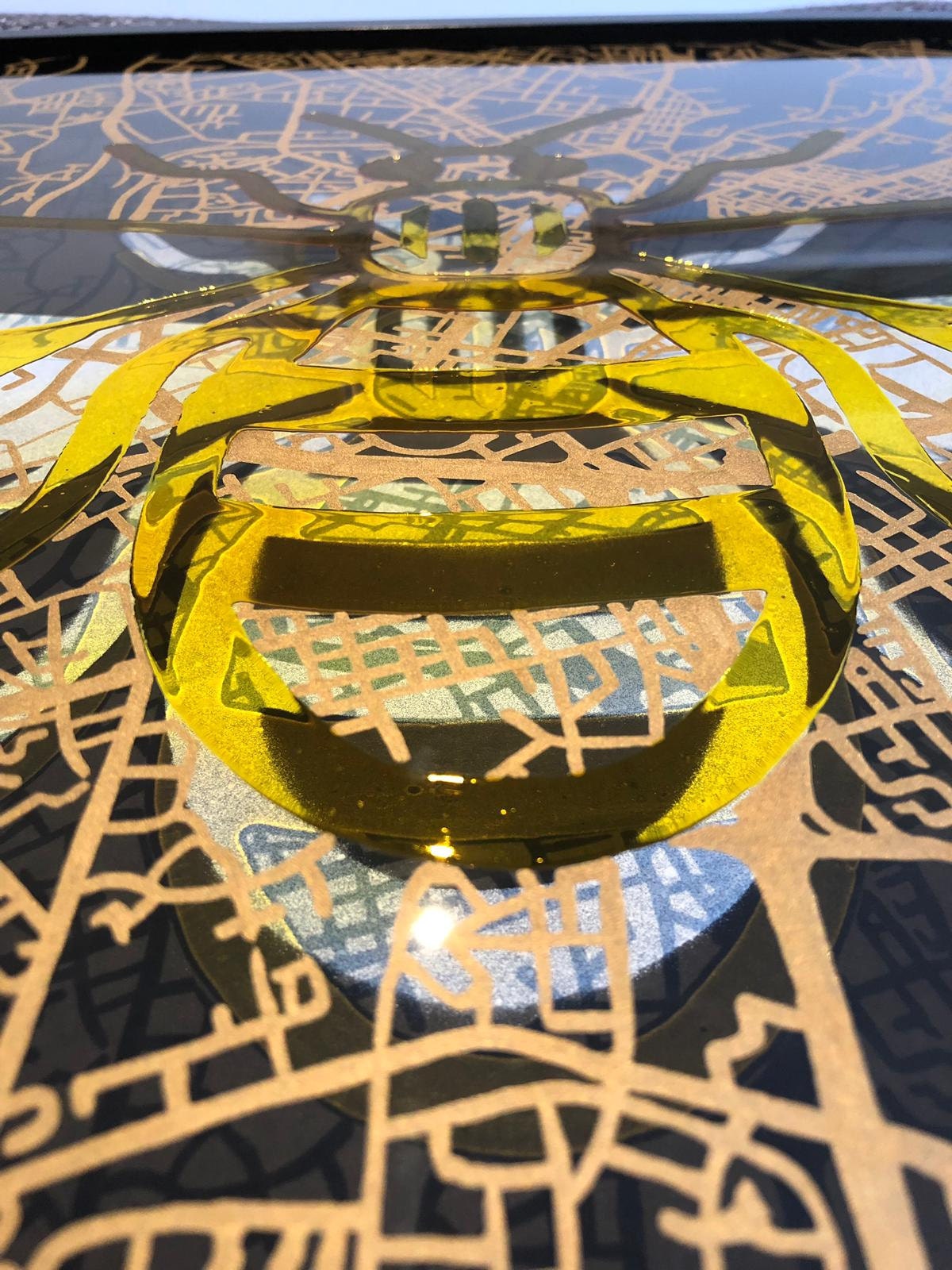 If your not following Mr Peeps already on social media you should. He is a Big supporter of Up and coming New Music from Manchester and also further afield. With a few other like minded people he has set up a great network to help bands with promoting.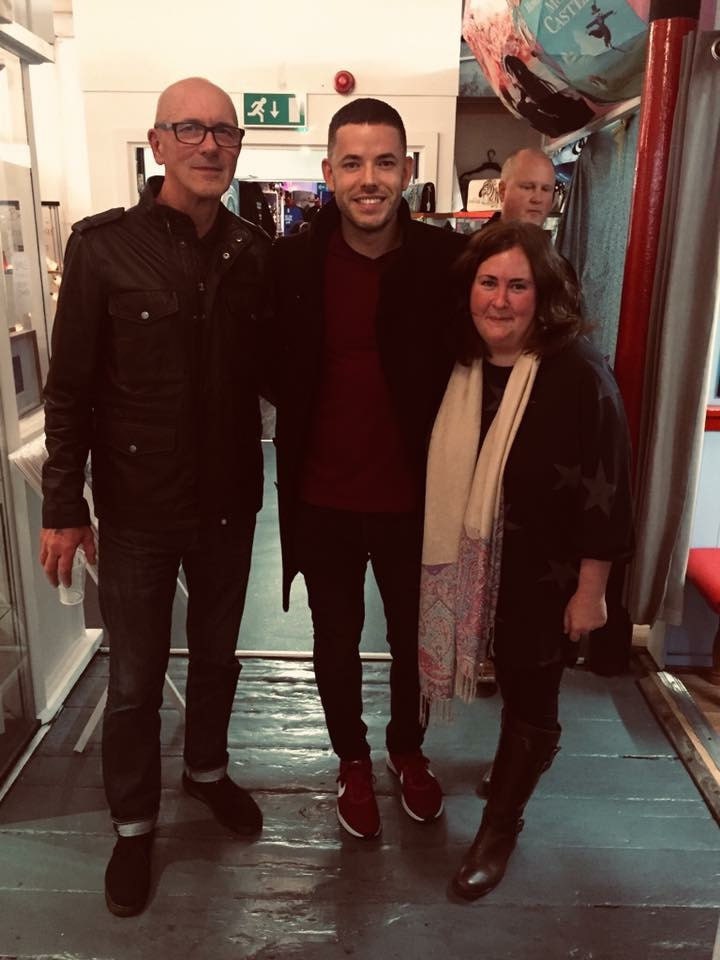 He started putting on his own nights on in Manchester due to bands not getting a fair deal ( in his opinion ) on the live circuit this lead to him producing his own podcasts bringing the very best of new music that wasn't getting any radio play to fresh ears.. which then lead to a stint on FabRadio. Alongside this he started managing the No Hot Ashes lads which has lead them from playing to 20 people in a Chorlton Pub to now recently selling out the 950 capacity Academy 2 and getting great festival slots and most recently nominated for CityLife Award in the best Breakthrough Band category.
There was also a second place commission so we can't wait to see that!
Like all our NQ Creatives if you are looking for someone to create a bespoke design whether it is a painting, illustration or photomontage we have the team to do it. Simply drop us an email or pop into the galleries Afflecks or Cape down at the Cornexchange.