When creating this piece, Christian was inspired by Joy Division's 'Unknown Pleasures' album cover art, which he has cleverly used to symbolise the emblem of our great city – the Manchester Bee. In simple terms, the Unknown Pleasures album cover is a "stacked plot" of the radio emissions given out by a pulsar, a "rotating neutron star"; which grew to become an iconic symbol of Manchester's Joy Division. Together with the Manchester Bee, which has been a symbol of Manchester's hard working industrial past since the 1800's, Christian has brought his passion for Manchester's history, colour and striking imagery together. Christians' meticulous and open-minded approach allowed him to embody this core imagery in an eye-catching and inspiring way.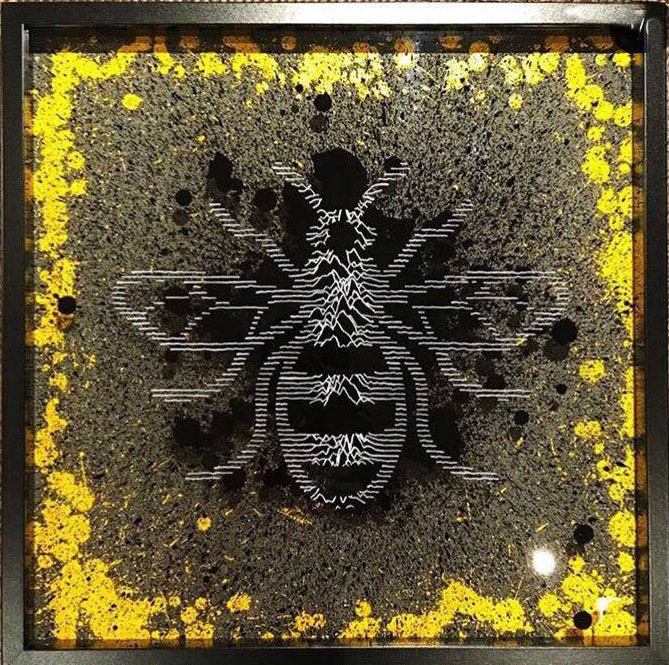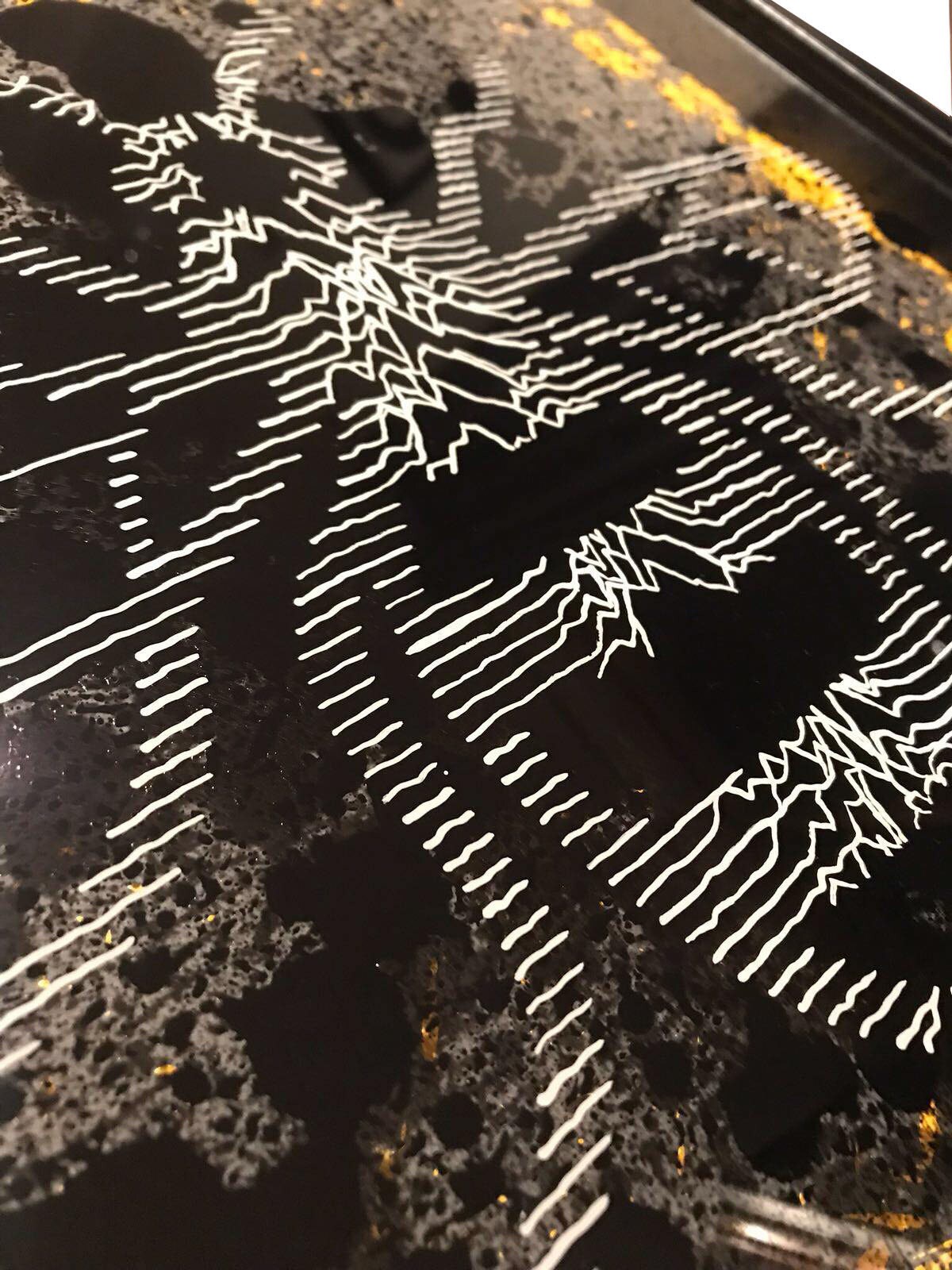 This is our resident artist Christian's most recent design. Which is now available from the Northern Quarter Gallery in Afflecks Palace in Manchester Northern Quarter, or it can also be ordered online simply just click on the 🐝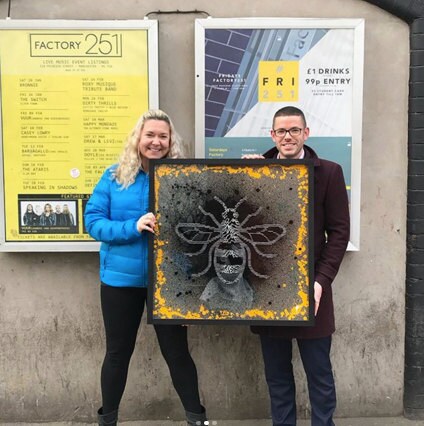 Christian recently donated this larger painting of the 'Joy Division Manchester Bee' to the silent auction for the Childline Ball, which is an amazing cause and will be held in March at The Midland Hotel in Manchester this years theme is The Glamour of Manchester.
______________________________________________________________________________________
Available to buy in other sizes at the@northern_quarter_gallery 2nd floor in@afflecks_manchester 🐝 #AfflecksPalace#manchester #ManchesterBee#JoyDivision #UnknownPleasures#originalart #bespoke #handPainted#CJTaylordArt #NQGallery #Madchester#ManchesterMusic #artist#artistsoninstagram #artistsofinstagram#mancmade #NSPCC #Childline #GlamourOfManchester #charity #ball in#March.