Great to see blogs and reviews of Afflecks Palace where we are based on the 2nd Floor!
Top 5 things to do in Manchester
Manchester is full of fun and exciting things to do! From chilling out with a perfect cup of joe to exploring the the indie shopping mecca, there's so much going on you might not know where to start! Check out these top 5 things to do in Manchester for a perfect trip!
Afflecks Palace
Hipsters, hold on to your funky hats and groovy glasses: Manchester not only has an indie shopping mecca – it masters it. Afflecks Palace might make you think of bling-bling and Hollywood, but really the place resembles a backdrop for an underground short film. Here, you'll find everything hip and quirky. Delve into a world of vintage clothing, colorful crystals and mystical boutiques. See a hypnotherapist or a tattoo artist. Find a futuristic outfit for your next dress up party or get lost among graffiti gadgets and guitars. End your shopping spree with a wonderful vegan venture.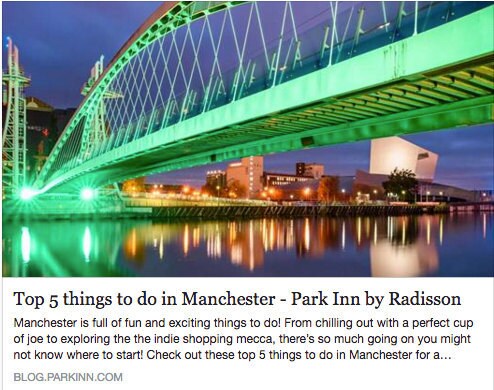 _______________________________________________________________________________________________
@affleckspalace @radisson