Here at the NQ Gallery we are delighted to share that we are now stocking the beautiful book Beequest - The Bees of Greater Manchester created by Philip Butler to raise money for charity.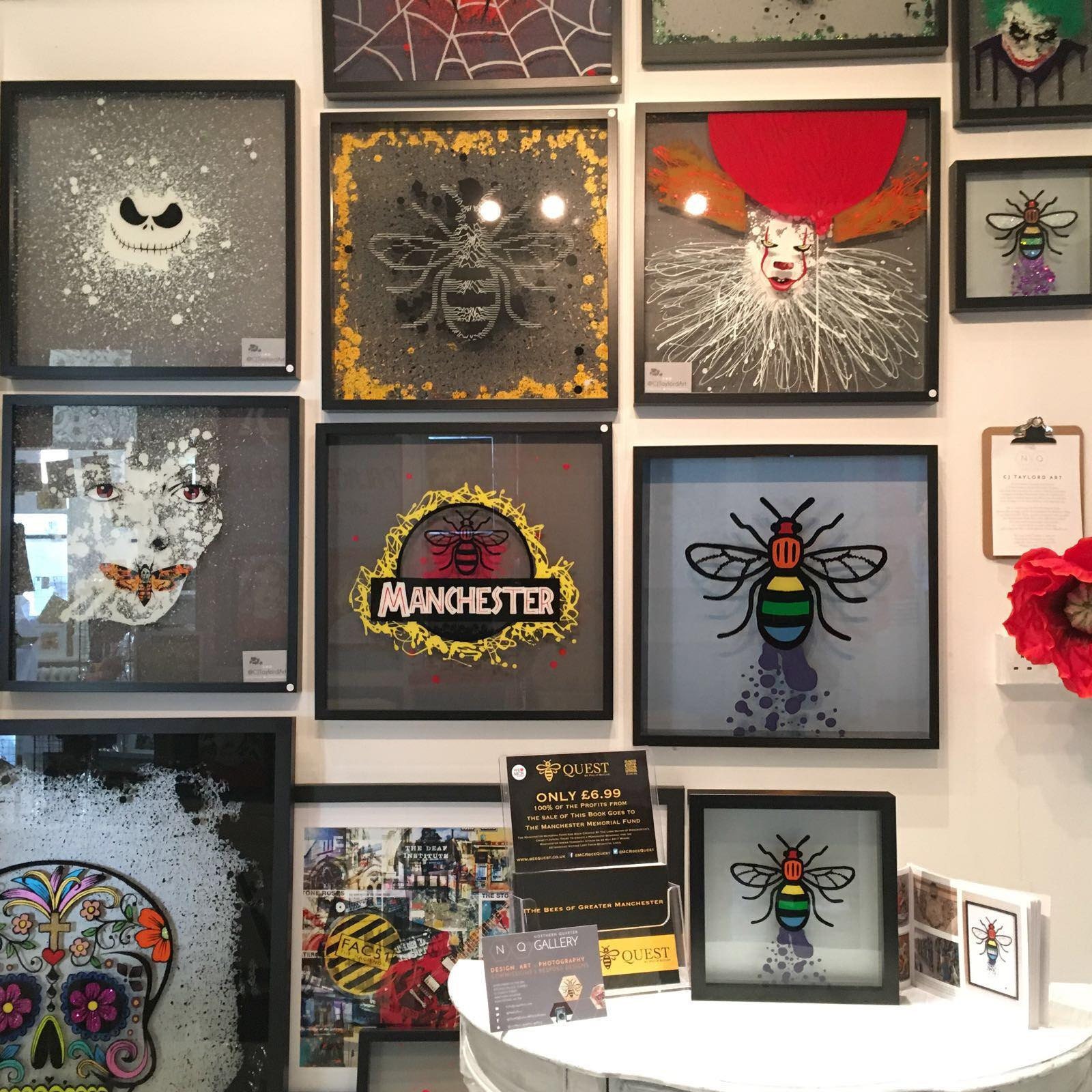 Our resident artist @cjtaylordart Pride bee is featured in the book in both the Radisson Blu Edwardian Hotel Manchester and also a piece in the Lord Mayors suite. You will also see work by the graffiti artist @qubekmanchester which can also be found on the walls of our home on the 2nd floor of @afflecks_manchester.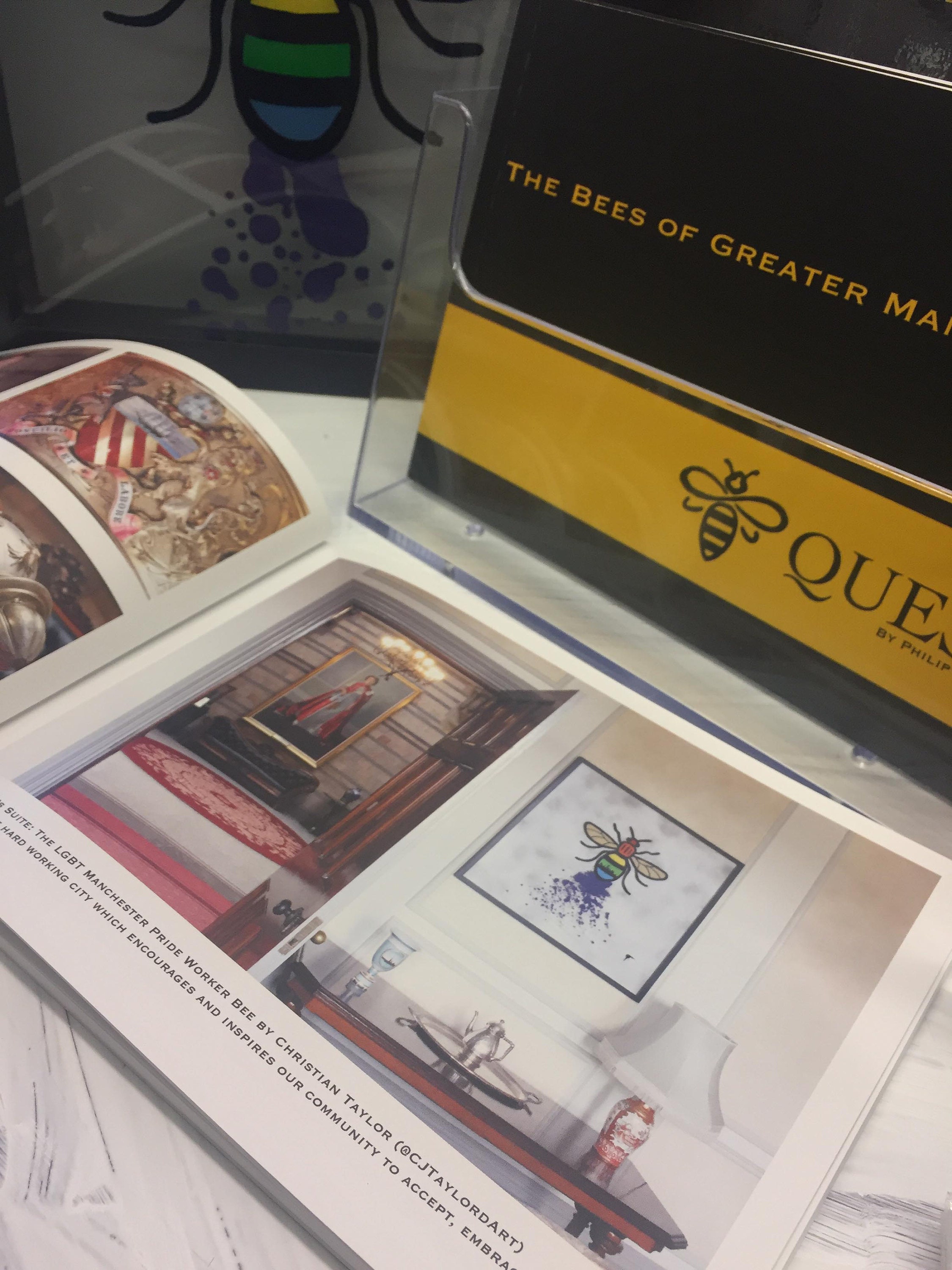 The #Bee Quest contains nearly 200 photographs documenting over 120 different bees throughout both cities #Manchester and #Salford from #beehives on the cathedral roof and coats and arms on historic buildings through to street art, #tattoos and #graffiti.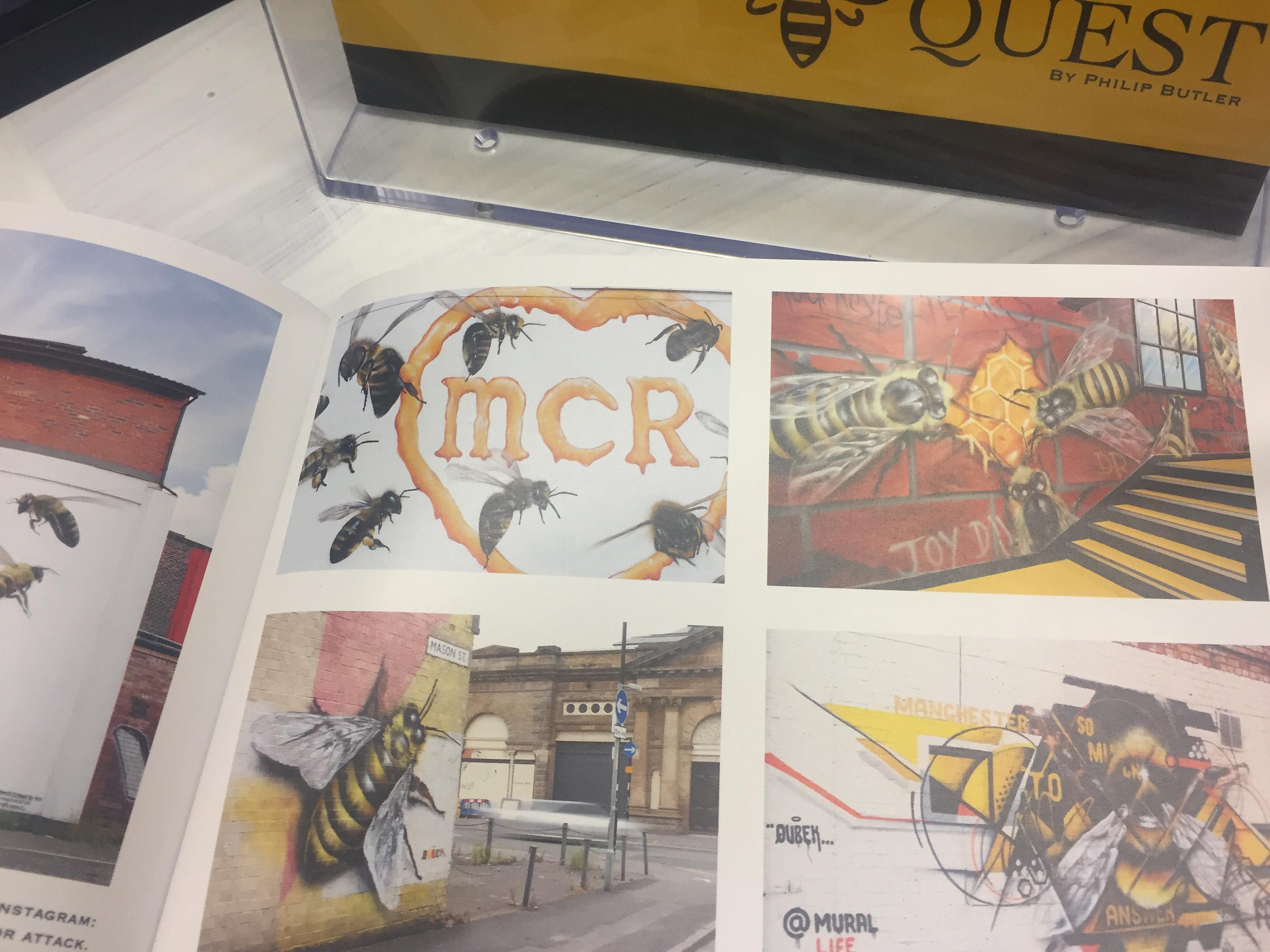 The Book Beequest can be purchased from the Northern Quarter Gallery shop here at @afflecks_palace on the 2nd floor for £6.99 with 100% of the profits going to the Lord Mayor's Charity Memorial Fund to create a permanent memorial for the 22 May 2016 attack at the Manchester Arena.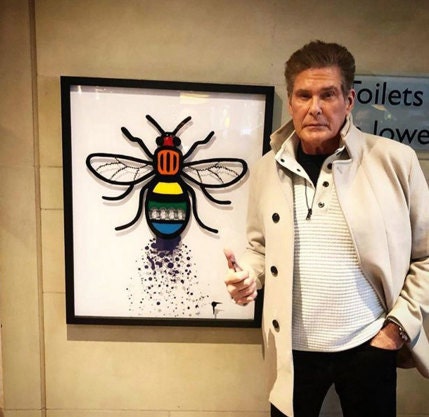 You can also have your very own bespoke Bee created by Christian as modeled here by David Hasselhoff at the Radisson Blu Edwardian Hotel Manchester. Pop into the gallery or CLICK HERE FOR MORE INFO
______________________________________________________________
#manchester #manchesterarena #manchestermemorial #beequest#afflecks #manchesterbee#affleckspalace  #manchester #manchesterbee #nqgallery #artgallery @afflecks_palace @philipbutlerfreelance  #PRIDEBEE @lordMayorOfMcr @mcr_charity @ManchesterArena #WeStandTogether @philipbutler68