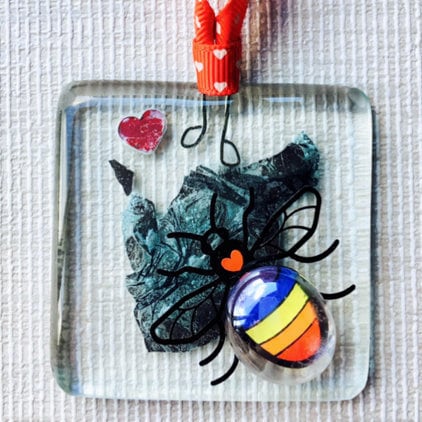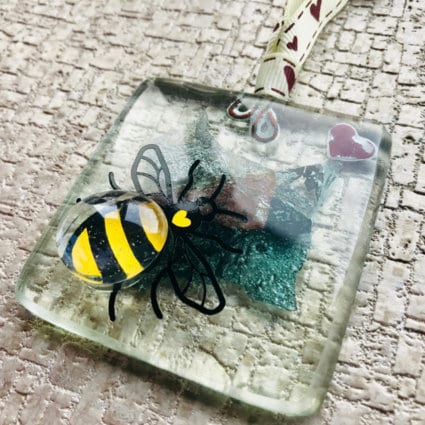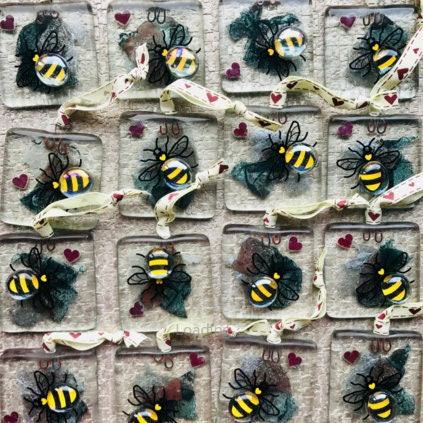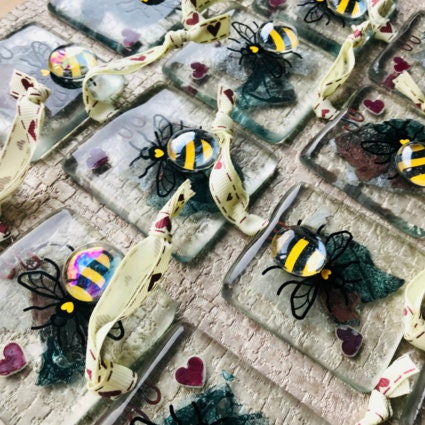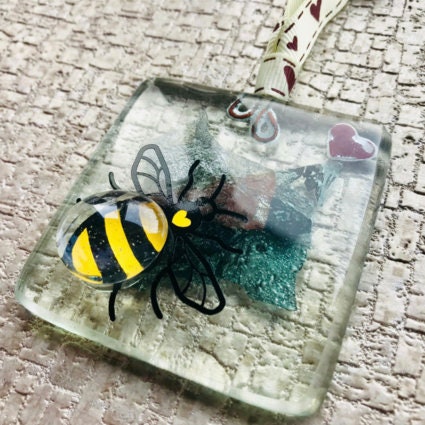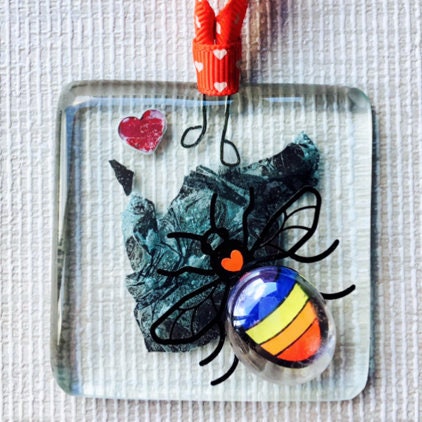 These beautiful handmade glass decorations. Every one is unique so please not this is not the exact hanger you will receive! They have been handmade by NQ creative Pheonix Phusion.

They are available in original Yellow Bee or the RainBow Bee to celebrate being gay and proud.

SIze 6cm x 6cm x .5cm mixed media and glass.