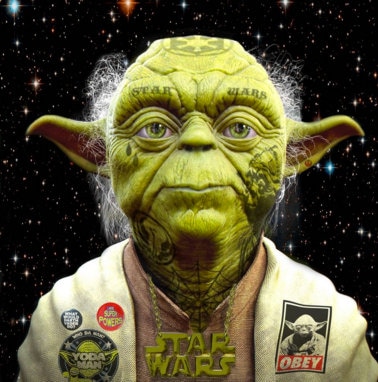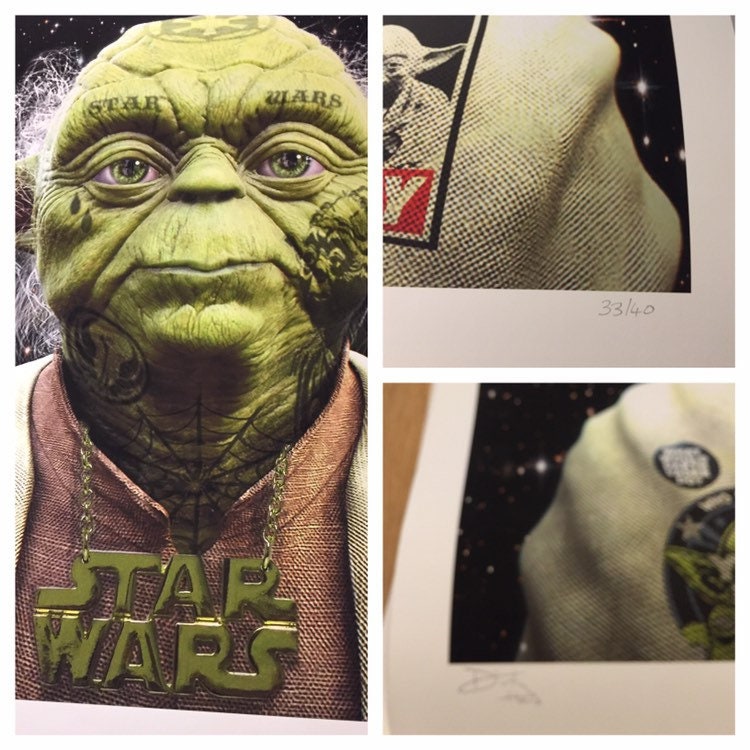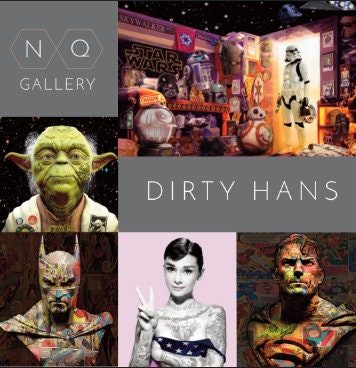 Yoda limited edition print by artist Dirty Hans. Edition 33 of 40. Size 66cm x 68cm.

This limited edition print by Dirty Hans of the Grand Master of anything Jedi and the Star Wars Universe...

Dirty Hans is a highly collectable original painter & illustrator who specialises in high impact contemporary urban art. He is a self-taught artist, born in Liverpool, England. Hans began painting upon finding it was the only thing that brought a calming effect over his childhood hyperactive tendencies.

Seeing the work of artists such as Roy Lichtenstein and Henri de Toulouse-Lautrec, their works strongly influenced his painting style.

Free delivery.