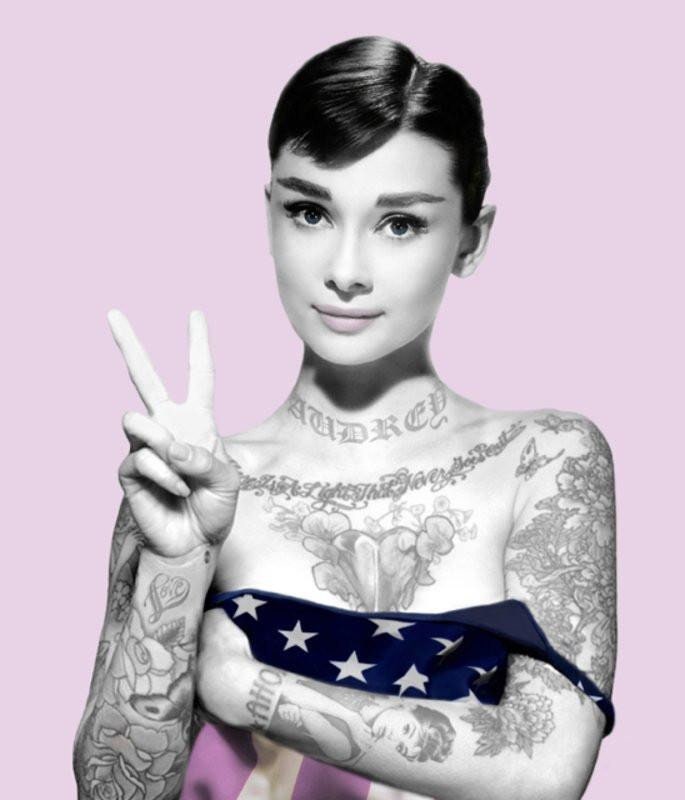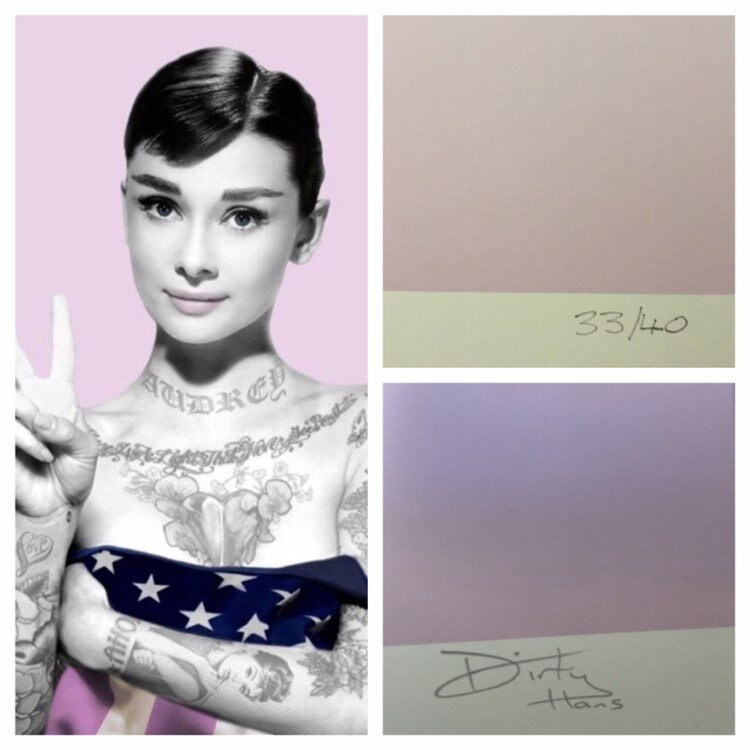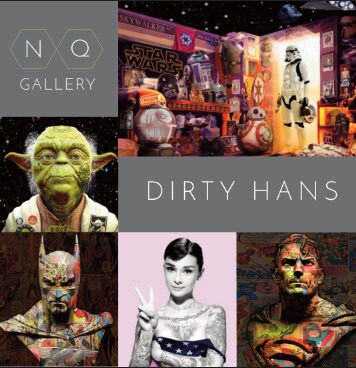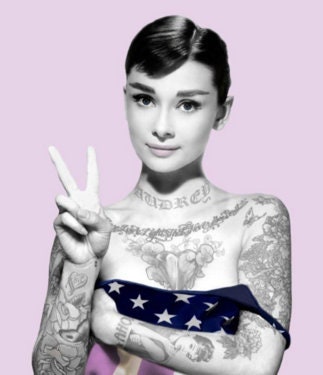 Audrey in the pink pop art print by artist Dirty Hans. Edition 33 of 40. Size 26in x 30.5in

Audrey Hepburn was a British actress, model, dancer and humanitarian. Recognised as a film and fashion icon, Hepburn was active during Hollywood's Golden Age

This limited edition print by the fabulous Dirty Hans called Audrey Feeling Pink and is limited to 40 prints All work is printed on Innova 315gsm smooth cotton high white paper.

Dirty Hans is a highly collectable original painter & illustrator who specialises in high impact contemporary urban art. He is a self-taught artist, born in Liverpool, England. Hans began painting upon finding it was the only thing that brought a calming effect over his childhood hyperactive tendencies.

Seeing the work of artists such as Roy Lichtenstein and Henri de Toulouse-Lautrec, their works strongly influenced his painting style.

Free delivery.