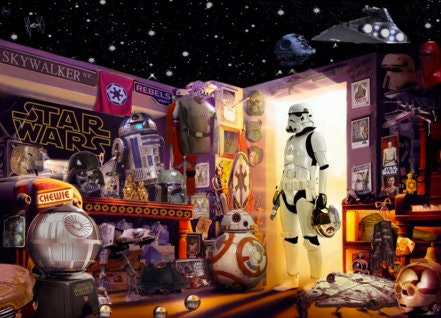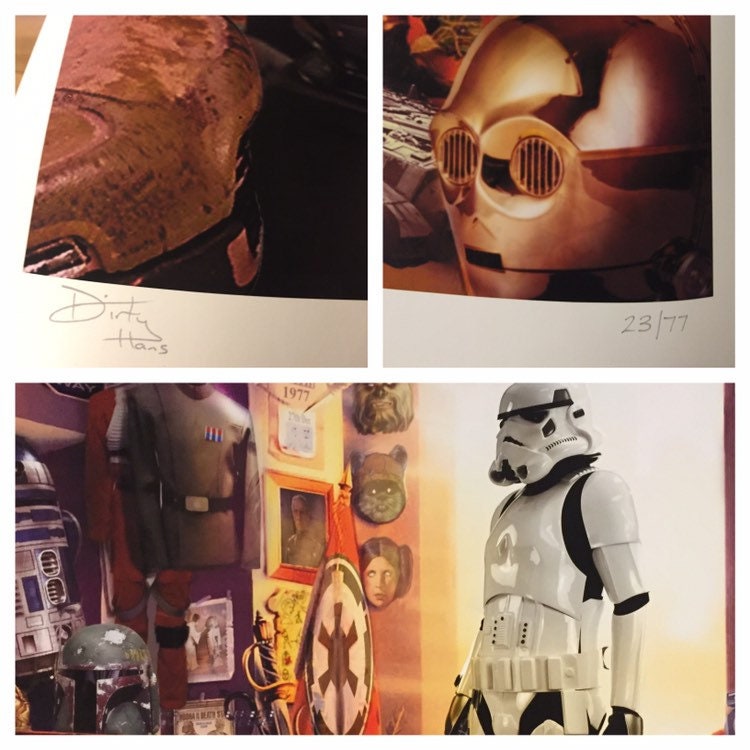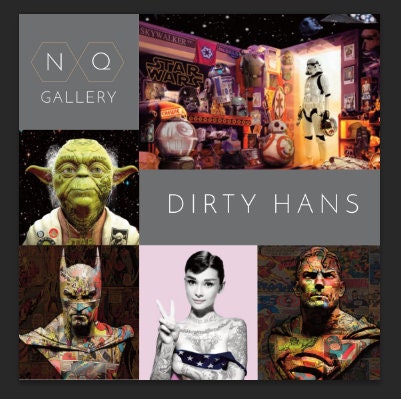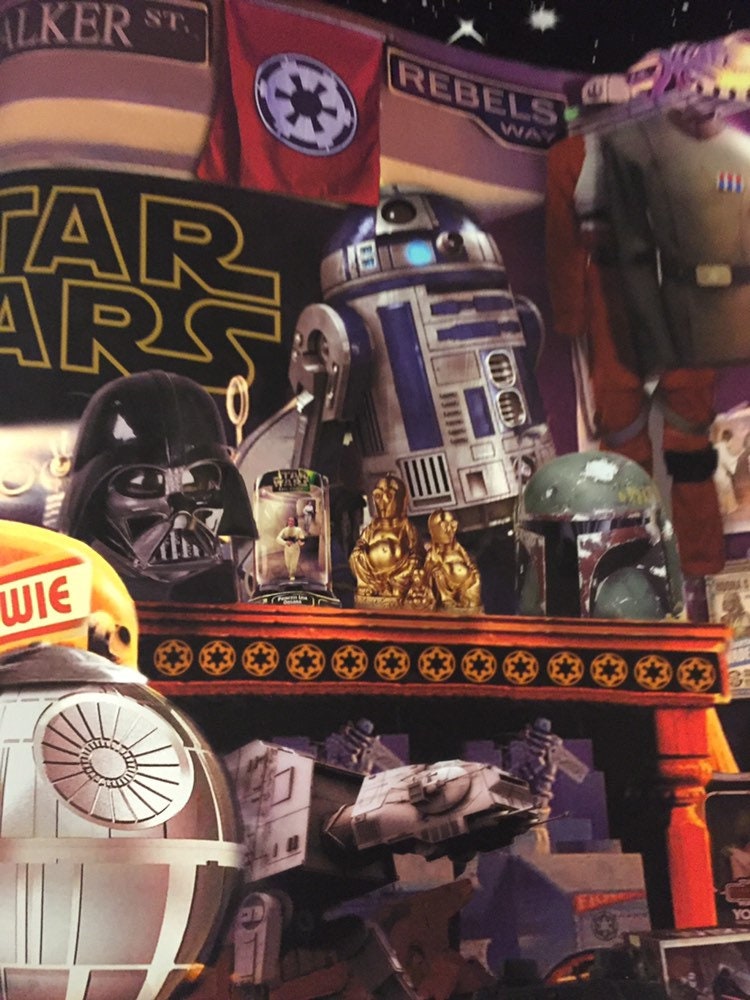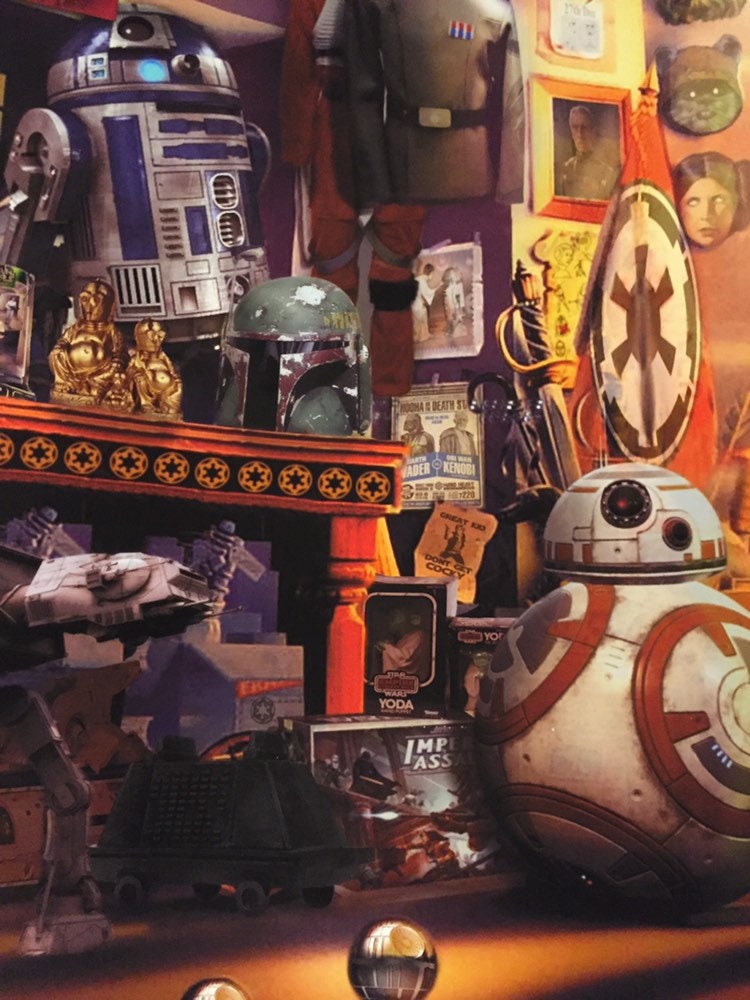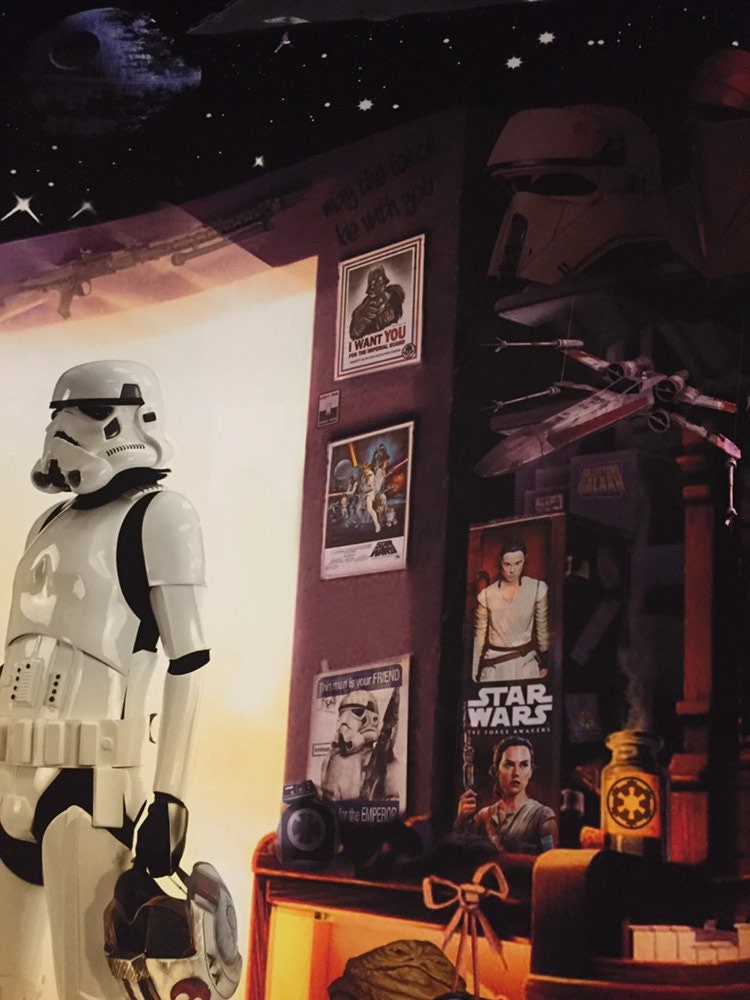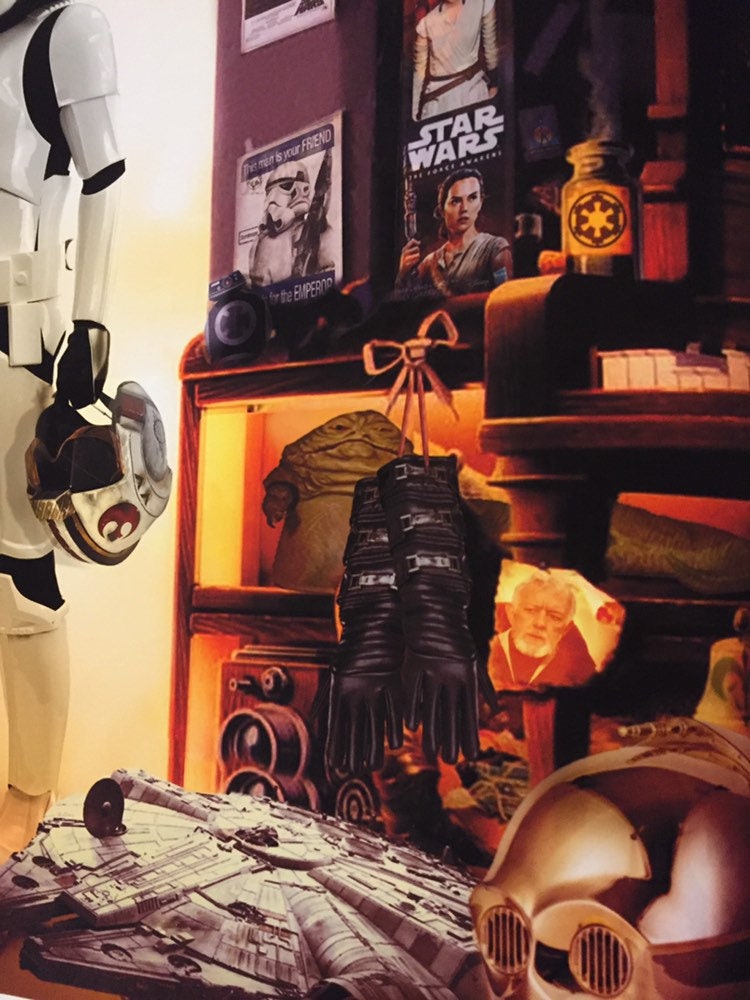 Tropy Room limited edition print by artist Dirty Hans. Edition 23 of 77. Size 93cm x 72cm. The print is signed and numbered by Hans.

'Trophy Room' depicts a Storm Trooper, poised in the doorway of a Star Wars memorabilia-filled room. Model droids, dress-up masks and poster prints fill the walls, while the ceiling opens up to reveal a galactic night sky. An elegant print for a civilised age…Any starwars fan would love this.

Seeing the work of artists such as Roy Lichtenstein and Henri de Toulouse-Lautrec, their works strongly influenced his painting style.

Free delivery.