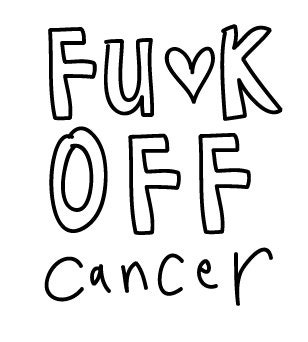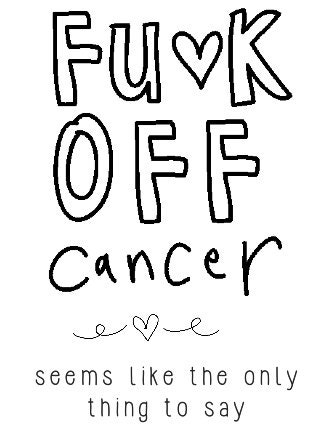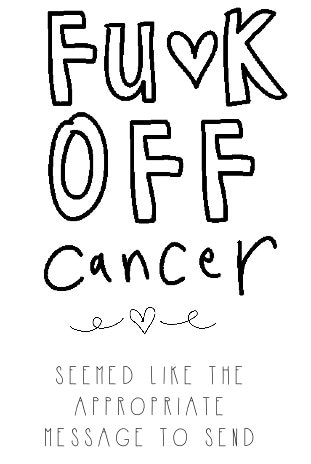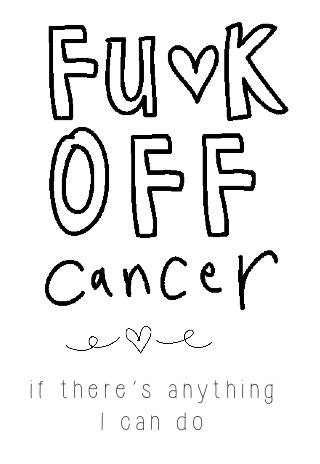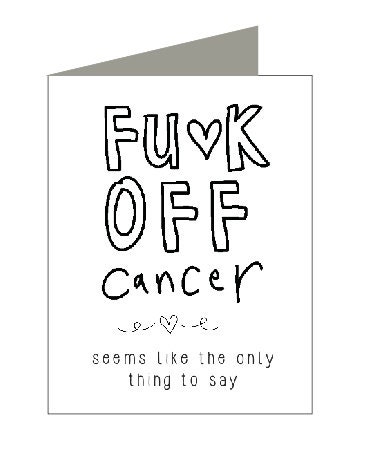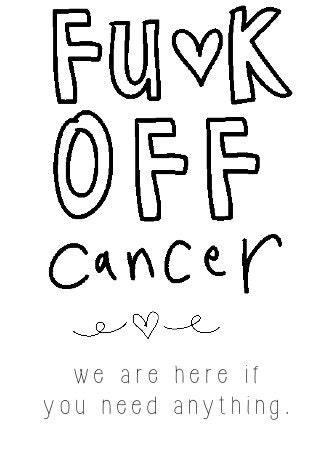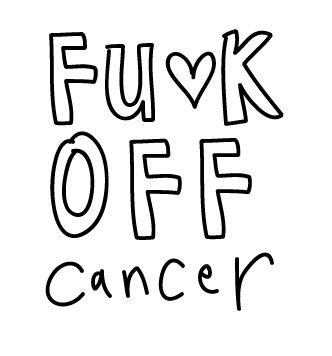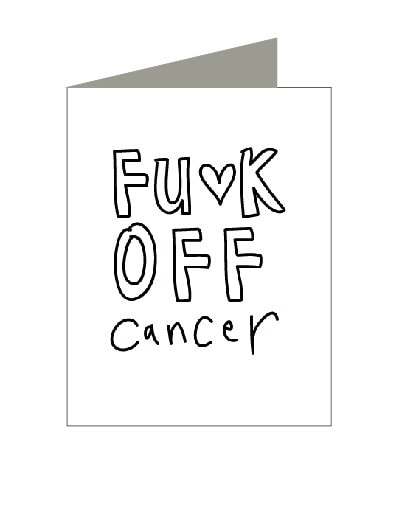 Fuck Off Cancer Greeting card is a way of sending an impossible message to someone who has just be diagnosed with the disease. Sometimes it can actually make the person smile as most sympathy or thinking of you cards can be a little twee. This design says it as it is. A card with attitude!

This card can be personalised.

Hand drawn.

Each card is 5x7" card, blank inside. Made from recycled card.