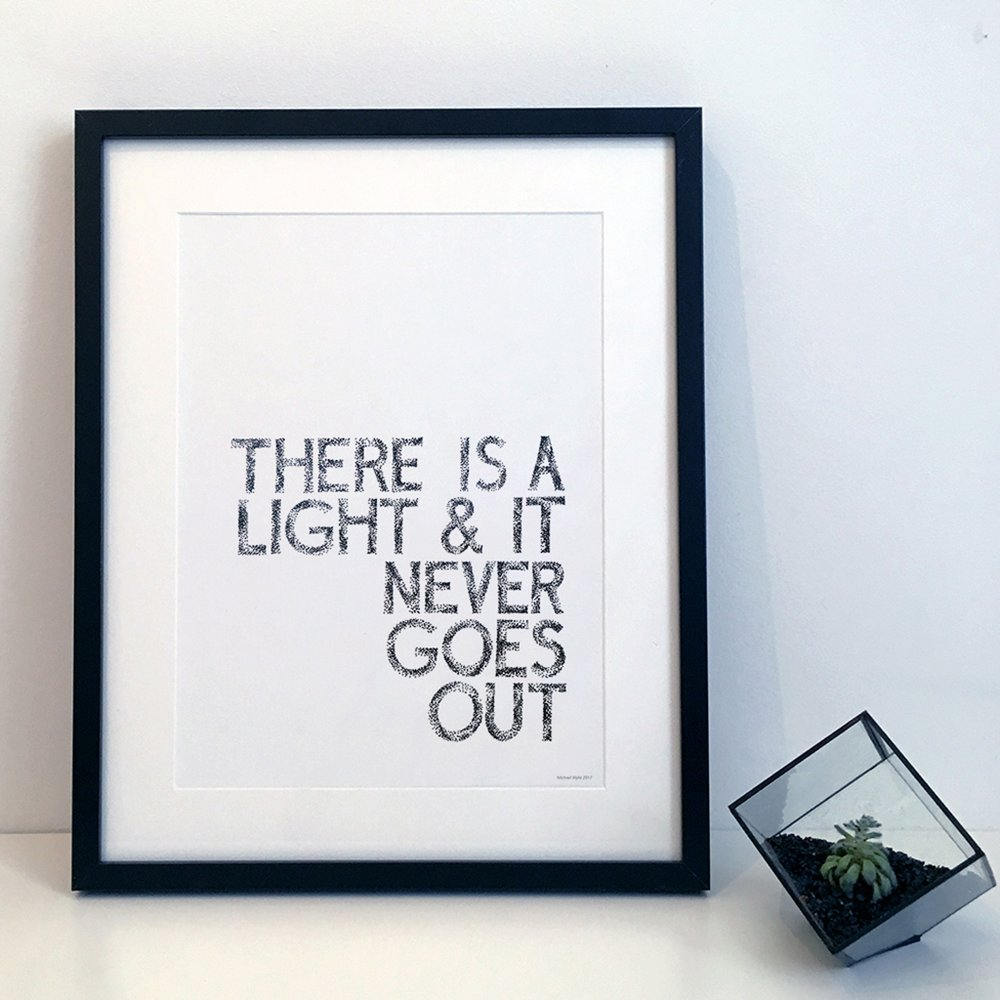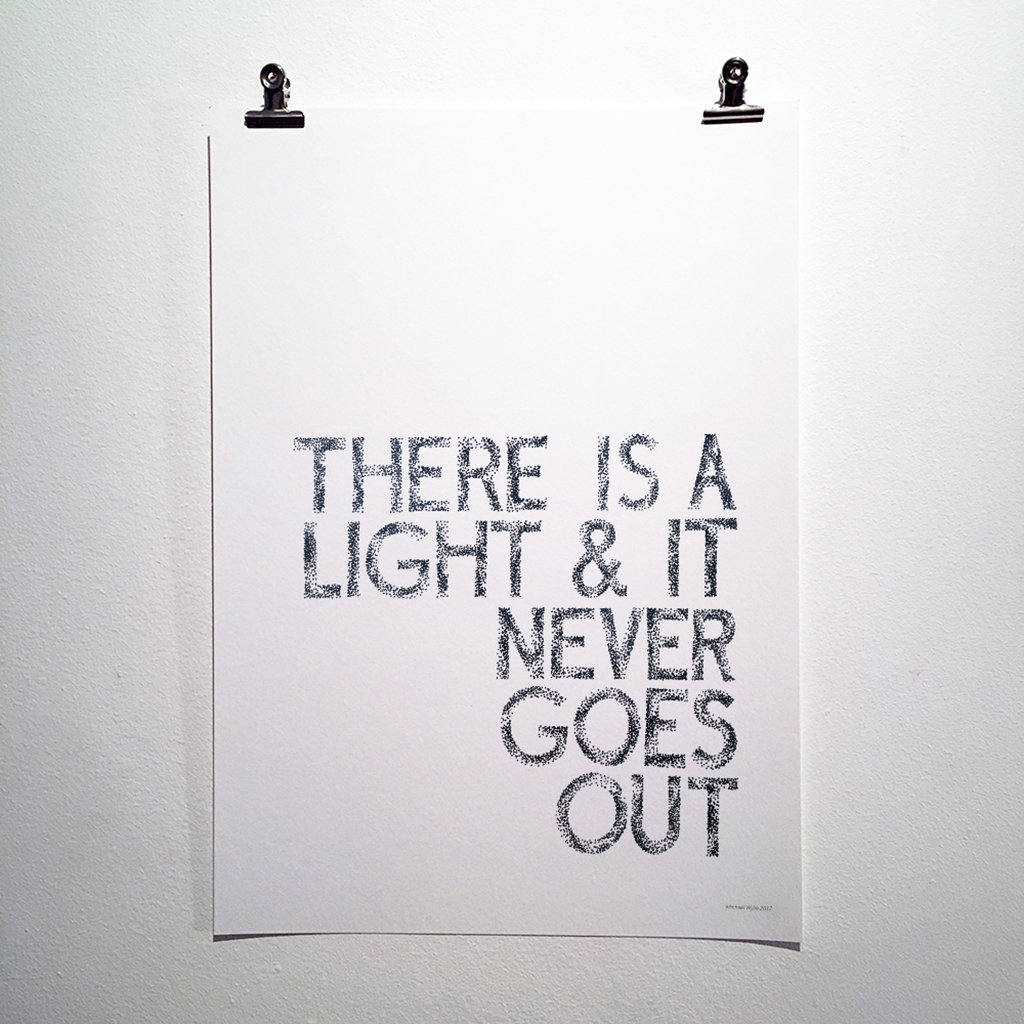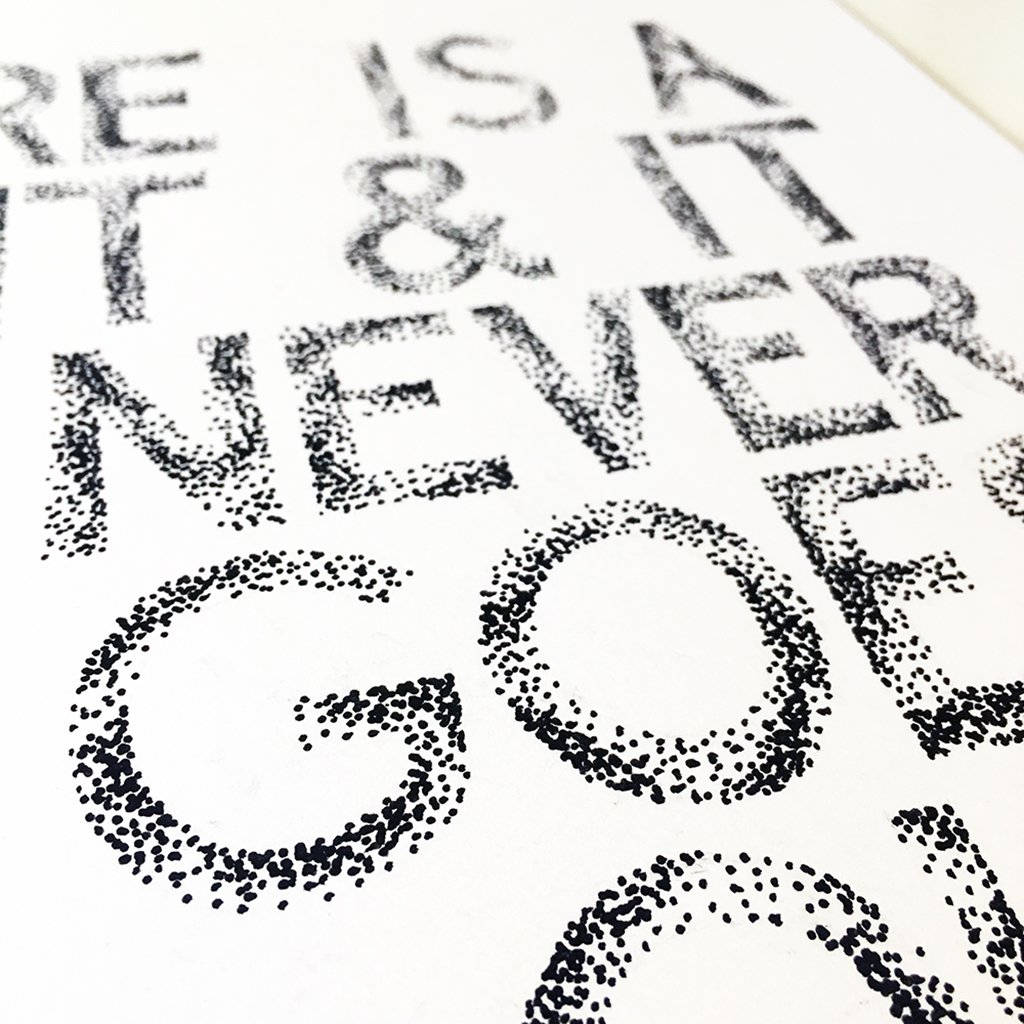 There is a light that never goes out - The Smiths Typography Print.

This unique hand-drawn dot-work typography print by Michael Wylie inspired by an iconic lyric from The Smiths.

The giclée print is supplied unframed and is printed onto textured, gallery quality 100% acid-free 285gsm etching paper. The print is of the highest quality and due to the quality materials used the print will not fade over time.The print is supplied unframed but due to the standard size prints we guarantee it fits into many frames which are readily available on the high street. I have also included a border around the design for easy framing.The print is available in two sizes:A4 unframed print : 21cm x 29.7cm / 8.27 x 11.69 Inches
A3 unframed print : 29.7cm x 42cm / 11.69 x 16.53 Inches.