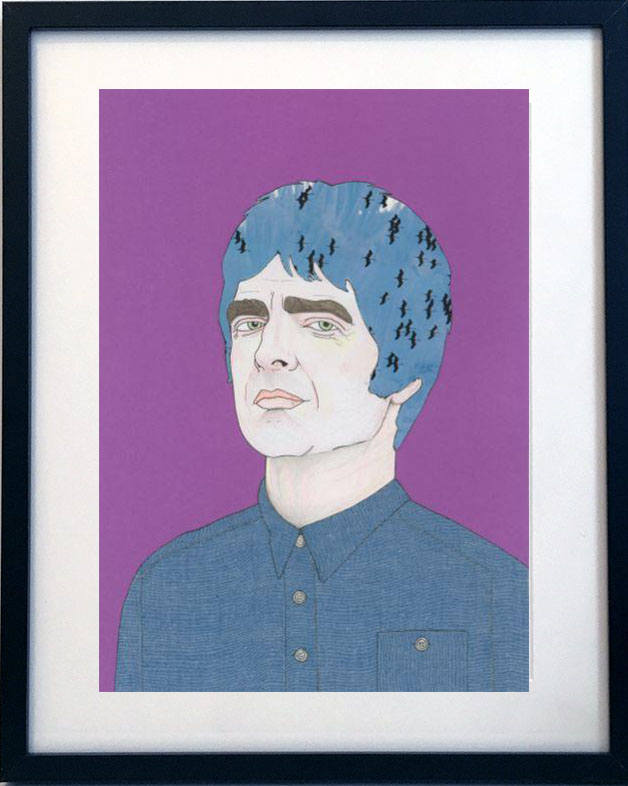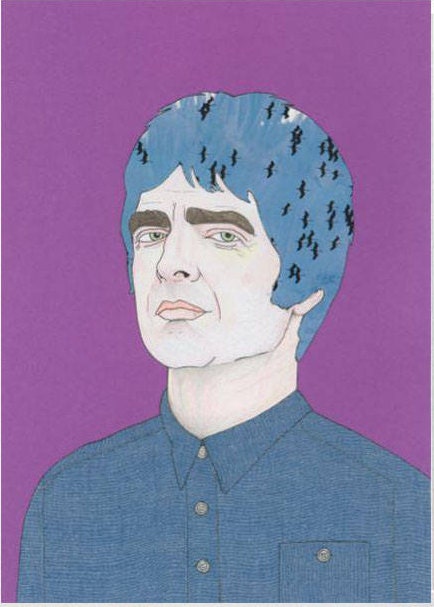 Manchester Music Icon Noel Gallagher portrait print.

Available in A3 or A4 sizes.

Made with Inks, pencils, coloured card, thin denim cloth and magazine collage.

Signed and numbered edition of 50.

Available as a high quality giclee print on matt-finish smooth rag paper.

Is by Dunstand Doodles. From his Manchester Icons series and captures his cocky glare in full effect. He's one of the first people that pop into your head when you think of huge Manchester musical icons. He wanted to reference his latest musical offering with the High Flying Birds and managed to simultaneously pick a shot where the sky is a perfect Manchester City FC blue when collaging his hair. I made sure to bedeck him in his trademark denim shirt too (he's never been shy of a bit of double denim). He is yet to do a Liam Gallagher. Does not come with a frame.